From the best ones for working out to the perfect choice for in-home music-listening, here are our most recommended headphones, earphones or earsets for your #StayAtHome activities. 
Best For Working: Bang & Olufsen Beoplay H9
Bang & Olufsen has the Bentley of headphones. While it is definitely a pricey option, B&O's third generation Beoplay H9 is probably the right choice of headset to accompany you while working. With a reputation as one of the best sounding headphones on the market, it has a battery life of up to 25 hours and one of the most reliable noise-canceling systems. In addition, just in case you're also a bass zombie, the H9 is better than Beats' extra-bassy headphones when it comes to canceling out any external distraction so you can focus more on your work.
Best For Video Conference: AirPods Pro
You're going to want the Apple AirPods Pro for its practicality and comfort, especially for daily video conferences. A massive improvement from its predecessor, these new AirPods offer better sound quality, a surprisingly great noise cancellation feature and water/sweat resistance. They also come with additional ear tips which makes usage both comfortable and secure. In order to better capture your voice, Apple even managed to squeeze in three microphones and six sensors into the tiny redesigned casing. If your colleagues can't hear your voice clearly, then it must be their connection or earphones.
Best For Working Out: JLab Epic Air Sport
The JLabEpic Air Sport is a great earset which will definitely see even more use when the whole COVID-19 pandemic is over. Apart from great sound quality (which is something most workout earsets lack), it boasts 10 hours of battery life with a charging case that stores an extra 60. It also features a huge array of fit options, the ability to access any voice assistant and it has three EQ modes to choose from the buds themselves—no app required. The best part? It registers an IP66 rating for dust and water resistance, which means you can even take them for showers when the workout is done but the playlist isn't.
Best For Gaming: Astro Gaming A50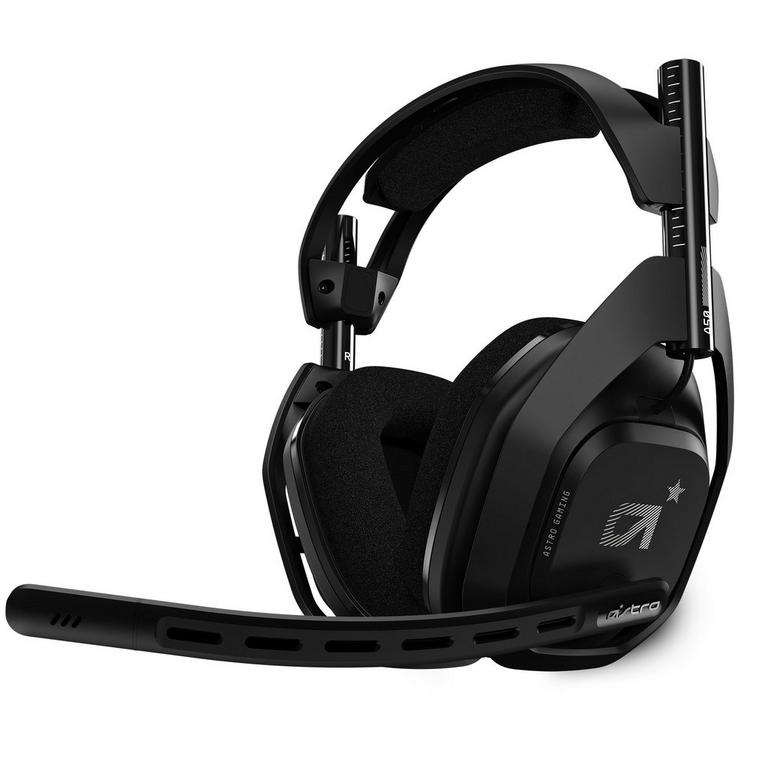 Since its release in 2012 as the wireless follow-up to the excellent A40, the Astro Gaming A50 has been the gold standard for gaming audio. Available for PS4 and Xbox One, the wireless gaming headphone doesn't produce that much of a lag while having the ability to reproduce 7.1 channel surround sound. Even if the Astro Gaming A50 isn't the cheapest option in the gaming audio universe, it offers the best wireless freedom paired with superb sound quality—which is a match made in gamer heaven.
Best For Music: Sennheiser HD650
Those who take their music listening seriously and passionately know that nothing beats a really good set of open-back headphones. The only ear set on this list that isn't wireless (but you should also know that's its better to have cables when it comes to music), its warm and rigid bass plus a super tight high enables the headphone to fully capture every detail of a recording. While you can certainly spend more to get higher levels of audio quality, nothing beats the Sennheiser HD650 when it comes to its bang-for-buck factor—hence why it's the perfect over-head and open-back earphone for at-home music listening.
Best Overall: Sony WH-1000XM3
The Sony WH-1000XM3 is the headphone that can do anything. For starters, it provides excellent wireless audio thanks to Sony's LDAC technology, which the company claims is able to deliver a wireless signal at three times the quality of standard Bluetooth streaming. Moving on, it offers a massive number of features from top-tier noise canceling , touch controls that enables you to easily navigate between listening to music and making phone calls and a staggering 30 hours of battery live which only requires 15 minutes of charging. All and all, it's great, super comfortable and extra worth the value for money.